#3: Benefits of Hand Surgery for Children with Disabilities, Interview with Shriners Hand Surgeon, Dr. Jon Davids
 By: Meena Tadimeti                                                                                                                          Contributor: specialneedsinmycity.org                                                                            @Snimcity 
Putting on clothes, picking up a soap bar, or holding a spoon to feed oneself develop naturally over time for typical children; however, for kids with special needs experiencing hand difficulties, it's certainly a real challenge, one filled with frustration of not being able to do daily tasks.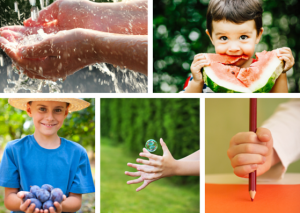 To help families and professionals gain a better understanding of hand disorders and what current surgical options exist for children, we asked parents and occupational therapists to submit their questions and concerns in managing hand disabilities in children with special needs.  Questions such as  "can hand surgery offer functional benefits to reduce the frustrations that children experience when using their hands?" and  "Are there hand evaluations that parents could ask for in the early stages of a child's life with their pediatrician?" quickly surfaced.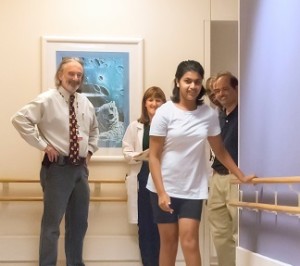 We reached out to Dr. Jon Davids, a highly experienced and well-known hand surgeon with Shriners Hospitals for Children-Sacramento to help us answer these and other topics of concern.  Following is a list of questions from our parents and occupational therapists covered in this interview:
What are common hand disorders in children with Cerebral Palsy?
What is the ideal age for children to undergo hand surgery?
Does surgery improve motor planning skills in a child?
What are the sequence of events before and after surgery?
What critical traits are necessary for a child or family to have good outcomes after surgery?
If the hand is under anesthesia and hand visually looks fine, how is surgery performed?
How often do you perform surgeries for better function versus position?
Which part of the hand evaluation is most difficult to assess?
What can families do to have good results after surgery?
What improvements are surgeons looking for after surgery?
Are hand surgeries ever done for cosmetic improvements in older children to increase self-esteem than for functional purposes?…And More! 
Don't miss this exclusive interview with Dr. Davids. To download a copy of transcript, click here. Click below to hear the interview! 
Sign up to receive our monthly newsletter covering news, resources, events in your community. Also, receive tools, guides and templates to help you navigate special education by joining specialneedsinmycity's FREE email newsletter.
Sign-Up Now (Free)