#1 What Every Parent Ought To Know About Cerebral Palsy, Interview With Shriners Surgeon, Dr. Jon Davids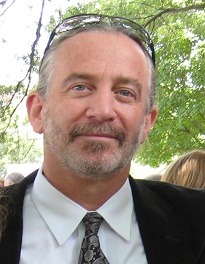 By: Meena Tadimeti
Contributor to specialneedsinmycity.org @SNinmycity
It's here!  Parents, educators and caregivers, your questions and concerns have been answered.  Here is the much-awaited recording of the interview you've asked for with Dr. Jon Davids, M.D. on caring for and managing children with Cerebral Palsy.
Whether you're in the early phase of managing your child's CP or well into it, you don't want to miss this informative, powerful and kind-hearted interview with Dr. Davids. 
Array of Questions From Parents, Educators  & Therapists About Managing Children With CP:
 How do you define Cerebral Palsy • What causes it • Does genetics play a role •  Does Palsy refer to weakness of muscles or weak brain signals to the muscles • Importance of proper prenatal care to reduce the risk of  CP • Handling feelings of guilt and doubts  from parents • Current research underway to understand CP • Ideal age for surgery • Is physical therapy necessary throughout a child's life • How does Gait Analysis help • Advice for parents early in the CP journey • Recreational activities ideal for kids with CP • Role of Alternative Medicines •  Can children have both  CP & Autism • Excellent reference guide for parents managing CP in the family • Surgeon's interest in CP • Lessons learned from extensive training and experiences  in treating CP • Treatment options prior to surgery •  Handling your child's "no" to AFOs and MORE…
 Dr. Davids is an internationally recognized pediatric orthopedic surgeon noted for his work in treating children with cerebral palsy. Dr. Davids graduated Magna Cum Laude from Brown University before earning his Doctor of Medicine at Harvard University.
Dr. Davids has participated in several trips to Belize with the World Pediatric Project to provide Orthopedic services to this pediatric population. In addition to this, he has traveled extensively throughout the world (Israel, Belgium, Korea and Nepal to name some) to share his expertise in Gait Analysis and Cerebral Palsy.
◄ Must Listen Interview►